welcome
GREEEN ECO DESIGN
Welcome to Greeen, the site dedicated to eco-design Furniture, lighting, decorative objects, tableware, fashion accessories, ecological and ethical gifts.
Crockery, dinner sets, silverware, glassware, and plasticware are all a part of the term tableware. Tableware is a vessels or dishes that are used for setting the table and serving food. A good ensemble of utensils will improve the look of the house. So here are some of the quick tips that you have to keep in mind before buying tableware or dinner set.
The number of people:
A large number of tableware sets include plates, cups, and bowls. Before buying a tableware set it important that you keep in mind the number of people that you serve on a regular basis. When you run short of plates or cups, you will have to make up with something that is not a part of this set which will ruin the look of the table. It is also imperative that you provide for people that you would probably invite in case of a party or an event. Though not always this will save your back at least occasionally.
Size of the tableware:
Utensils are designed to cater different requirements. Plates, cups, cutleries are things that are required in work places, hospitals, hotels and of course in house. Unlike homes, the other places might require quite large products to meet the requirement of a bigger population. The same might not be the case in a house. The number of members and the quantum of each serving might vary. So be a little careful with the size of the kitchen products.
Purpose and Ambiance:
Most of us look for crockery or dinnerware only adorn the house and dress up the table better. In this event, it is significant to look for something that complements the appearance of your house. By saying house, we include all the factors such as the color of the table, the texture of the wood, your choices will have to different if it is a glass top, the taste of the family members, the judgment of visitors and so on. Whether you agree or not, home improvement plans are mostly done to satisfy visitors. So take care of the purpose your tableware has to fulfill and how it has to look
Look what the product is made of:
There is a large range of varieties such as Stoneware, Glassware, Earthenware, Ironstone, Porcelain, Silverware, Plastic and many others. You will have to make the right choice. While most of them are breakable, the best alternatives can be kitchenware that is made of toughened high-quality glass or Tupperware products. Families who have children or seniors who might lose control and break the products, you have to be cautious in picking the right material. It is always better to look for something that hardly breaks and something that is not too heavy to handle.
Budget:
Of course, this is the first thing that has to be noted. Sometimes you will not be able to break the wallet and invest a lot of money in kitchenware. At the same time, it is not wise to compromise on the durability issues. So it is always best to fix your budget, decide on what you are going to buy and then get to the buying business.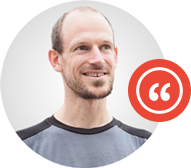 andrew smith
I just want to say a massive thank you. The interior design is amazing and it's the smartest and most inviting salon I've ever been in.
Martina Adams
Without your help decorating Pear Tree would have been a nightmare! Thanks.