welcome
GREEEN ECO DESIGN
Welcome to Greeen, the site dedicated to eco-design Furniture, lighting, decorative objects, tableware, fashion accessories, ecological and ethical gifts.
There is nothing as great as in transforming a junk into a usable stuff.  These ideas listed below are going to greatly help the mom's out there who are looking forward to transforming the look of their house and keep themselves creatively occupied. However, we need...
Eco-Friendly gifts are the gifts that you get straight away from nature. They are also technically termed as organic gifts. Though no one knows the exact details of when and where these organic gifts originated, it is believed that the idea has always been in...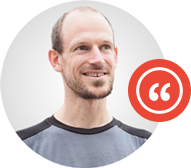 andrew smith
I just want to say a massive thank you. The interior design is amazing and it's the smartest and most inviting salon I've ever been in.
Martina Adams
Without your help decorating Pear Tree would have been a nightmare! Thanks.