welcome
GREEEN ECO DESIGN
Welcome to Greeen, the site dedicated to eco-design Furniture, lighting, decorative objects, tableware, fashion accessories, ecological and ethical gifts.
There is nothing as great as in transforming a junk into a usable stuff.  These ideas listed below are going to greatly help the mom's out there who are looking forward to transforming the look of their house and keep themselves creatively occupied. However, we need not have to educate moms about the concept DIY. Moms have the ability to transform the random trash into a usable product. So we are only trying to connect and share ideas that can reduce the thinking process.
Plastic bottle Greenhouse:
Plastic bottles are no more a non-bio degradable trash. Of course, there is a technology that turns them into biodegradable even today, but they aren't trashing anymore. You can save all these bottles and build a greenhouse to grow plants and stay organic. By doing so, you are finding a way to protect plants, and at the same time, you are preventing the earth from the hazards of dumping plastic.
Cardboard Stool:
You need an introduction neither for cardboard nor for a stool. But a cardboard stool is something that you need to know about. All you need to make a cardboard stool is few sheets of cardboard, a compass, a box cutter and a straight edge. Make the cardboard into pieces and patch them up with glue. Surprisingly the result is sturdy, and this homemade tool can withstand someone as heavy as 200lbs. It is not going to collapse as long as you don't tilt or jolt.
Plastic Bag Crochet:
This again is one DIY idea that has something to do with plastic. Get all the plastic bags that you have been saving and turn them into yarns that are cut them into pieces that can be used for crocheting. Once you have the plastic yarn, you can start crocheting. Here all that you have to know is crocheting. You can simply turn them any usable product that is going to be durable for a long time.
Head-Board Bench from Scraps:
The transformation might seem a little big DIY, but the fact is that you are simply dismantling an old cot and turning it into a bench that is nothing less than a modern couch. No matter how your house looks, this couch is going to compliment both a conventional look and contemporary look.  All you need are few bolts and old headboards. Fix the ends and gets an inexpensive cushion. This transforms the scrap into a brand new couch.
The idea behind Going-Green:
The idea behind 'Going-Green' is very simple. You are trying to be a little nice to earth, a small contribution that can protect it from possible catastrophe. By going green, you are also leaving a better place for the future generation. So as far as possible try to tap natural sources and make your house a better space to live.
Eco-Friendly gifts are the gifts that you get straight away from nature. They are also technically termed as organic gifts. Though no one knows the exact details of when and where these organic gifts originated, it is believed that the idea has always been in existence, just that now they are widely recognized and spoken about. Initially, the concept of organic gifts was more prevalent in the western world, but now it has reached every part of the globe.
Now you are naturally interested in going organic when you gift someone. So before we get to see some of the best eco-friendly gifts, let's get to know why these gifts are special.
What makes organic gifts special?
The whole world is going natural these days. People have become more self-dependent and are eager to learn new things. In the era of DIY, one of the complementing things is Go-Green gifts.
In the beginning, most of the organic gifts were hand-made. Retailing these hand-made products first started in small scale. Then they slowly penetrated into the global market.
A lot of people started preferring organic gifts for two reasons. One, they are different and the second reason is that they evince a personalized feeling.
All these go-green products are called as 'Gifts that Give Back.' So gifts grow along with you, and you cherish a lot of memories every time you have a look at it.
Best Go-Green Gifts
Listed below are some of the best organic gifts. Give these gifts to your dear ones and make them feel special.
Bonsai Plant:
Help your special ones get rid of stress by gifting them a Bonsai plant. Not many of know that benefits of having a Bonsai plant at home. Bonsai does not just reflect the unique Japanese craft but also has a lot of medicinal values. They purify the air at home and helps you get rid of cold.
Edible Gifts:
Out of packs of friends that we have, there is always a foodie. Food is the best gift thing that nature can provide us. Now in a world that has gone way too artificial and unhealthy, an organic food production is going bring so much of joy to the receiver. It can be a box of walnut, a tin of rich coffee beans or a pack of Californian raisins. Grab something of this sort, wrap it up and you are ready for any event.
Confetti Recycled Drinkware:
The old soda bottles that are abandoned are reused and recycled. They are then made into pretty drinkware. Made out of melted glass piece, they are extremely stunning and looks like an antique on the table.
Classic Urban Planters:
Urban Planters are gifts that are both cool and contemporary. These products are handcrafted in the US, which makes the best. So if you are going to gift an urban planter, the ideal place is to go online and get the best one available.
Organic Cozy Cotton Blankets:
If the winter is on and if you are looking for gift ideas, with no doubt blankets are the only gifts that make sense. We understand that blankets are going to be quite mundane but organic ones aren't common. So do not worry your gift will stand out and will be remembered for all good reasons.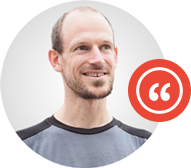 andrew smith
I just want to say a massive thank you. The interior design is amazing and it's the smartest and most inviting salon I've ever been in.
Martina Adams
Without your help decorating Pear Tree would have been a nightmare! Thanks.